She is being charged as a juvenile.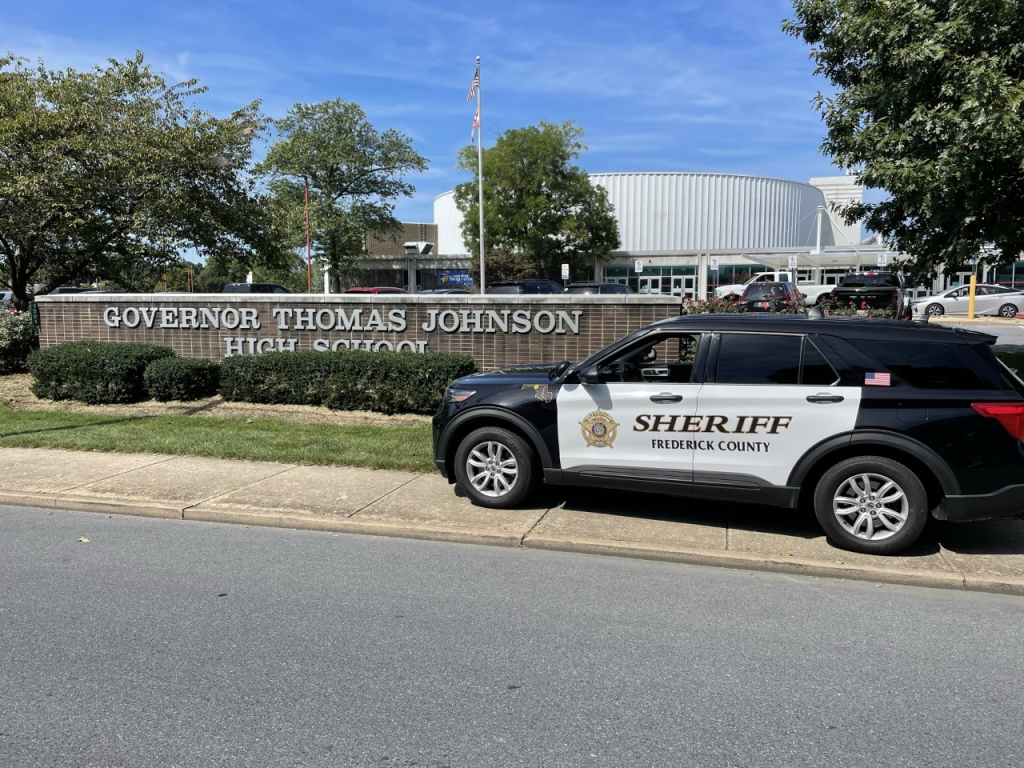 Frederick, Md (KM) A 14-year-old girl has been charged as a juvenile in connection with an incident Friday at Governor Thomas Johnson High School.
The Frederick County Sheriff's Office says Deputy First Class Dustin Turner who is a school resource officer saw an altercation between two girls in the school cafeteria at around 12:30 PM. . Turner intervened, noticing that one of the girls had a large, eight to ten-inch kitchen knife. He and school administrators were able to disarm the student who was taken into custody without anyone being injured.
The girl was transported to the Law Enforcement Center. She is charge with 1st- and 2nd-degree assault, resisting arrest, disturbing school operations, affray, or fighting in a public place that disturbs the peace, having a dangerous and deadly weapon on school property and reckless endangerment.
Because the suspect is being charged as a juvenile, her identity will not be released.
Authorities say this incident remains under investigation, and anyone who has information is asked to contact the Sheriff's Office at 301-600-1046.
By Kevin McManus