No one was hurt & no one was displaced.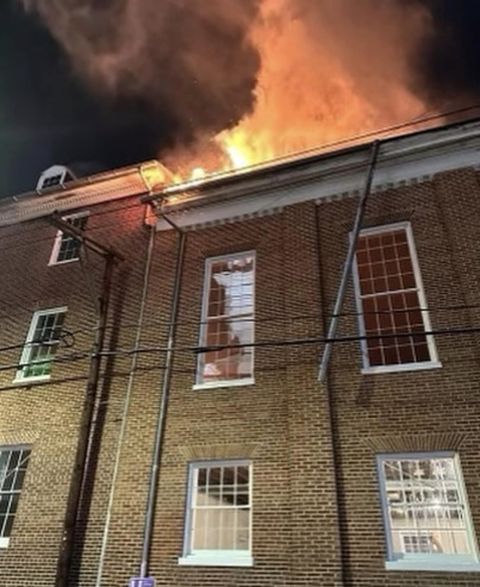 Fire at former Visitation Academy, Apr. 1st, 2023  (Photo from Frederick County Fire & Rescue Services)
Frederick, Md (KM) The cause of last weekend's fire at the former Visitation Academy in Frederick was accidental.
The County Fire Marshals' Office says the heavy winds on Saturday night caused the gutters from the building on East 2nd Street on the Chapel Alley side to blow away, and come into contact with electrical wires. The electricity transferred to the building materials   ignited along the roof line and attic.
Damage is estimated at $200,000, investigators say.
There were no injuries from the fire, and no one was displaced. The building was undergoing renovations.
By Kevin McManus