Two cars end up in the Potomac River.
Harpers Ferry, WV (KM) There were no injuries from a freight train derailment early Saturday morning in Harpers Ferry, West Virginia.
CSX says at around 2:30 AM, an eastbound train with seven  grain cars was crossing the bridge over the Potomac River between Harpers Ferry and Brunswick, Maryland when it derailed, sending two cars into the water. The derailment also damaged part of the footbridge which runs alongside the railroad bridge. All cars were empty, according to the rail company, which also says there were no hazardous materials involved.
CSX says all of its employees on the train have been accounted for.
Media reports say the area from Hog Alley down to Shenandoah Street is closed to vehicular and pedestrian traffic. But visitors can still shop at local businesses and park at the train station, or take National Park Service buses into the town. .
Local officials say it could take days to get the cars out of the river. Video from the scene shows two cars in the Potomac, and one hanging from the river bank to the river itself..
MARC service was not affected, according to emergency  officials.
Fire and rescue personnel from Jefferson County, West Virginia, Loudon County, Virginia., and  Washington  and Frederick Counties in Maryland  responded to the scene. The investigation into this accident is continuing.
By Kevin McManus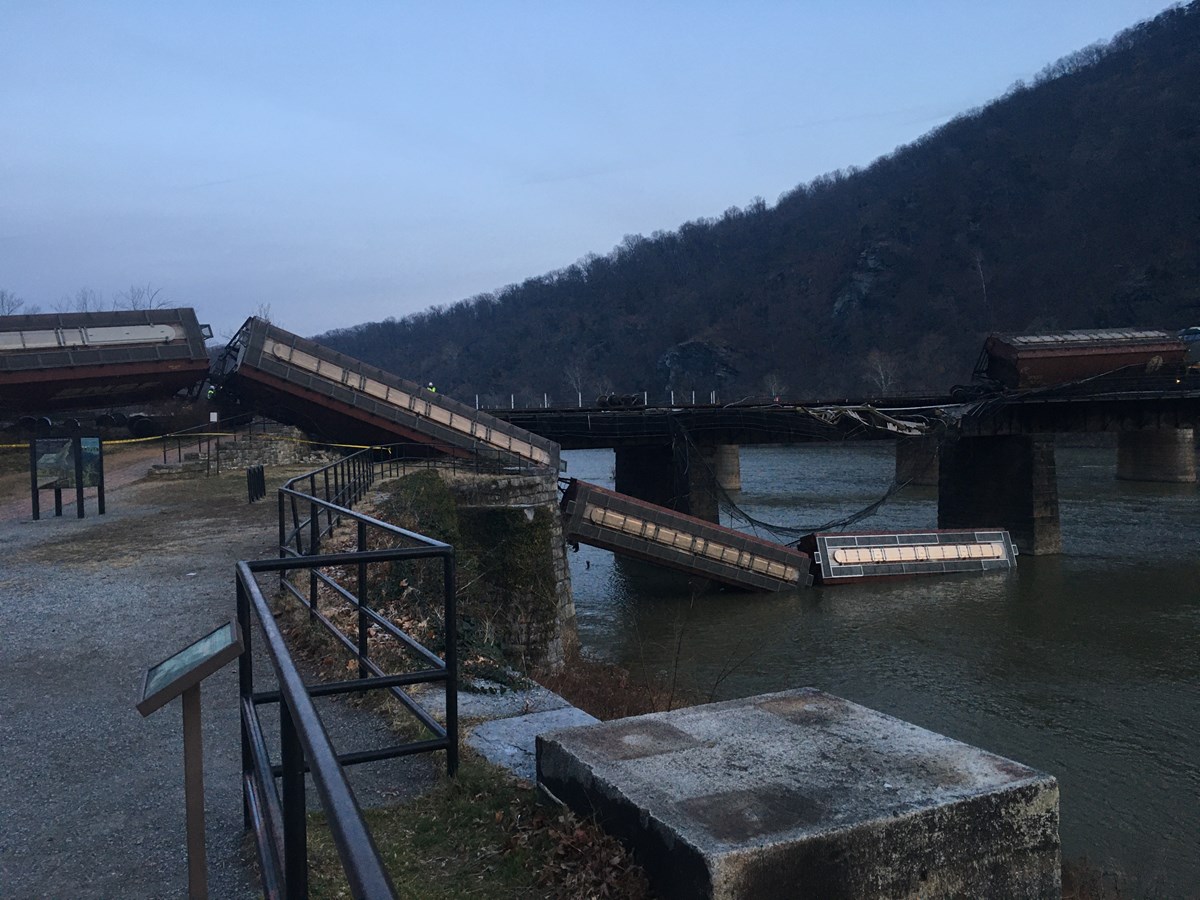 Photo From National Park Service