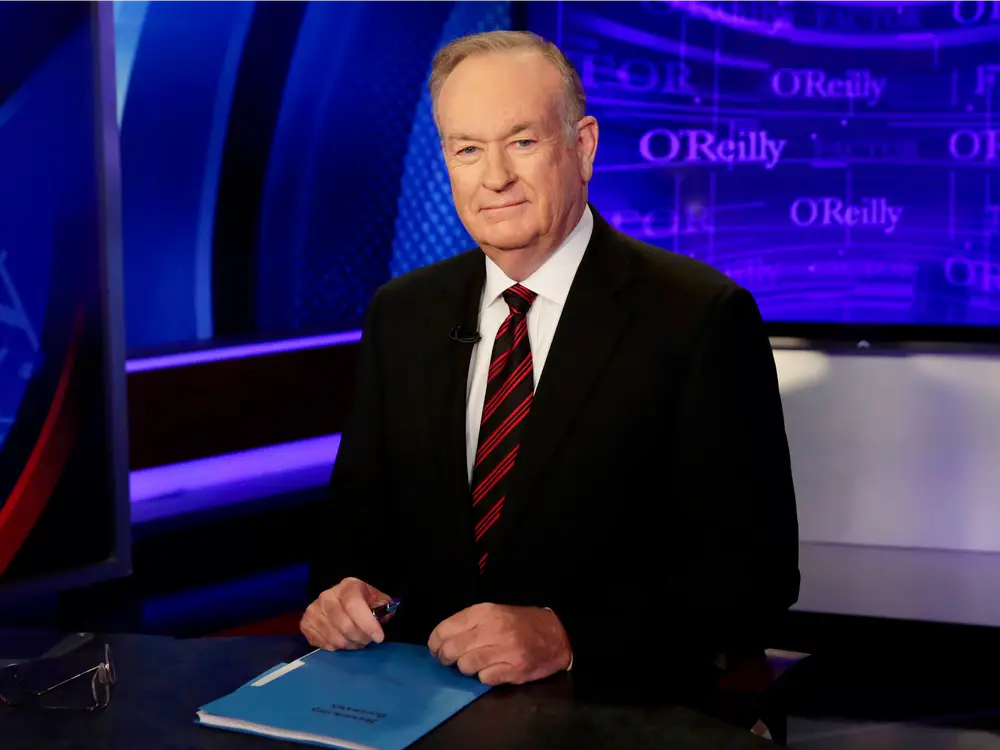 Political commentator Bill O'Reilly was born on September 10, 1949 in New York City, to Winifred Angela (Drake) and William James O'Reilly. He was born into a classic Irish Catholic family and attended private Catholic schools.
O'Reilly attended Marist College and studied history. Bill was also in the football club as a punter and wrote for the school newspaper. O'Reilly studied abroad at the University of London, and after coming home played semi professional baseball before graduating with a bachelors in history in 1971.
O'Reilly studied broadcast journalism at Boston University after some time as a teacher in Florida. O'Reilly interned with different newspapers and stations while earning his masters. In the mid 90's O'Reilly earned a degree from the Kennedy School of Government at Harvard. O'Reilly's early career included anchor jobs in Scranton, Denver, Portland, Hartford, and Boston. In this time he won a local Emmy and was praised for excellence in investigative reporting.
O'Reilly worked as a WEBS anchor and won a second local Emmy before earning the spot of correspondent for CBS network news. He later worked as a correspondent and assignment reporter for ABC.
O'Reilly became a news star when he was an anchor on "Inside Addition" where he covered the fall of the Berlin Wall and the murder of Joel Steinberg. After leaving the team, he earned his 3rd degree from the Kennedy School of government in 1995.
In 1996, O'Reilly launched "The O'Reilly Factor" the show he has anchored for 17 years. Since then he has used his show to report top political stories and it has become the #1 Cable News Show on TV.
In addition to reporting the news, O'Reilly often dissects it. He has made accusations against organizations and figures for corruption, and has broken barriers in news. He often goes head to head with organizations, politicians, and celebrities in the social media. He has called out judges for court rulings he found to be poor and he has even accused people of being unAmerican.
One of his most famous rivals is the ACLU (American Civil Liberties Union). In 1997, 10 year-old Jeffery Curley was kidnapped and murdered by two men. His body was molested and dumped off. The two men claimed they had gotten the inspiration from literature they had read in a library from the NAMBLA, a radical organization that condones male on boy rape and sexual contact. The ACLU then defended the NAMBLA and the men responsible. Outraged, O'Reilly used his media power to shed light on the issue.
However, his most famous head to head encounter was with organizations that raised money for 9/11 victims. Some faulty finances and numbers lead people to believe these organizations stole this money. O'Reilly publicly accused this organization and came head to head,with actor George Clooney, who claimed that O'Reilly was mistaken. Others that are often implicated as O'Reilly "rivals" are Michael Moore, George Soros, Alec Baldwin, and Susan Sarandon. He is also playfully rivaled on late night television with comics Jon Stewart, David Letterman, and Jay Leno.
O'Reilly has some core political beliefs that lean to the right, although he is a registered Independent. O'Reilly has written books and spoken about cultural traditions such as marriage, abortion, and patriotism. He has come to conflicts with Al Sharpton, Jesse Jackson, and George Soros on issues like these.
O'Reilly has also published books about history and politics. He lives in New York and is the father of two children. His wife Maureen and he divorced in 2011.