No one was injured in this incident.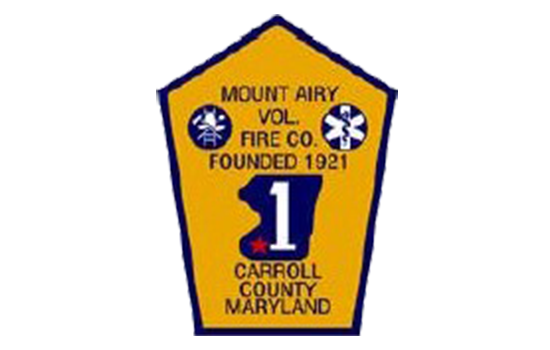 Mount Airy, Md (KM) There were no injuries from a truck accident and haz mat situation on Monday along northbound Route 27 under the Interstate 70 overpass.
The Mount Airy Volunteer Fire Company says units were dispatched just before 11:00 AM for a vehicle collision involving an overturned stake body truck carrying a mix of compressed gases, liquid nitrogen and dry ice. Arriving crews found gas cylinders strewn across Route 27, along with a leak from a liquid tank and dry ice scattered all over. At that time, Route 27 and I-70 was closed to traffic.
The Haz Mat teams from both Carroll and Frederick Counties were dispatched to the scene. After personnel were equipped and a recon was done, the teams determined that several gas cylinders and the liquid tank were compromised in various ways. The materials involved were Oxygen, Acetylene, Nitrogen, Liquid Nitrogen, and dry ice. The air was monitored to make sure there were no explosive mixtures and ignition devices were removed.
The Haz Mat teams were able to investigate and mitigate the situation. The company which owns the truck handled the removal of the cylinders and the materials which spilled.
All fire and rescue units cleared the scene at 1:45 PM. About eight pieces of apparatus and 28 personnel from Carroll, Frederick  and Howard Counties responded to the scene, according to the Mount Airy Volunteer Fire Company.
Assistance was also provided by the Maryland State Highway Administration, the State Police and the Maryland Department of the Environment.
By Kevin McManus