He was found in the store Friday night by the cleaning crew.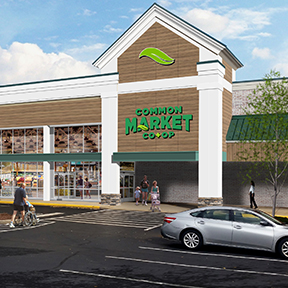 Frederick, Md (KM) Frederick Police have charged a suspect in connection with the burglary of the Common Market store on West 7th Street Friday night. Gemedia Beshir Dubiso is charged with 2nd-degree burglary, 4th-degree burglary and malicious destruction of property.
Just before 11:30 PM, officers responded to the store at 927 West 7th Street  for a burglary in progress. Authorities say the cleaning crew found a man inside the Common Market and chased him outside.
An investigation determined the man broke a rear office window with a brick in order to get inside.
Police found the man. They say Dubiso was identified as the suspect from a photo taken by a member of the cleaning crew.
Police also says the Dubiso broke into the Common Market to steal computer equipment.
By Kevin McManus