unty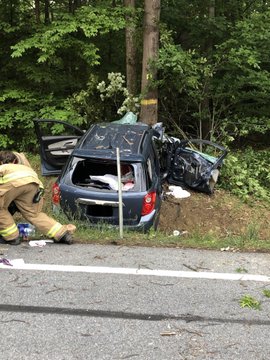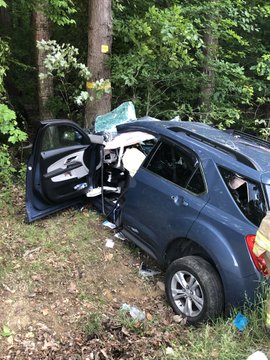 Thurmont, Md (KM) Three children and two adults were transported to area hospitals following a vehicle crash near Thurmont Tuesday morning.
Frederick County fire officials say just before 6:00AM, an SUV went off of northbound Route 15 just before Blue Mountain Road, and struck a tree.
Fire fighters had to rescue an adult and a child who were trapped inside the vehicle. Two of the patients were taken by State Police Helicopter to Johns Hopkins Hospital, and another was flown to York Hospital IN Pennsylvania. The other two were taken by ambulance to Johns Hopkins Hospital.
Fire officials say their injuries are considered "critical."
Maryland State Police are investigating.
By Kevin McManus