Residents who have not yet filed are urged to do so.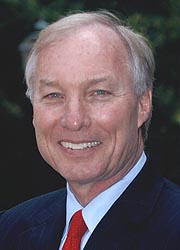 Annapolis, Md (KM) If you haven't filed your Maryland income tax return yet, time is running out.
Earlier this year, Comptroller Peter Franchot extended the deadline from April 15th to July 15th due to the impact of COVID-19 on the economy. But that deadline is this Thursday. "If you don't file a tax return, you're going to get on our radar screen, and have interest payments, penalties applied, etc. So it's very smart to make sure that you s file a state tax return with us come July 15th," says Fanchot.
He says so far about three-million Maryland residents and businesses have filed their state income tax returns, But there are a half-million or one-million who have yet to do so.
Anyone who needs help with filing their returns can visit the local State Comptroller's Offices  around Maryland, including the one in Frederick at the Court House. "All the satellite offices are now for business," says Franchot. "We prefer you make an appointment over the internet and go then in-person. But I think they're also open for stop-bys."
If you owe taxes and can't pay, Franchot says don't ignore it. "If you don't have two nickels to rub together—a lot of people don't right now because they haven't worked for a long time–don't worry,": he says. "I'm not after blood from a stone. I just want to make sure that we have you in good standing with us, and if you're on a payment plan that may be very generous."
Franchot says contact the Comptroller's Office and see about putting together a payment plan. You can send an e-mail to [email protected], or call 1-800-MD-TAXES for more information
By Kevin McManus