So far, $3-million has been spent locally under the Emergency Rental Assistance program.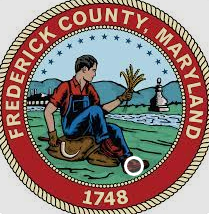 Frederick, Md (KM) Since Frederick County began working on a rental assistance program, ore than $6-million has been spent to keep residents from being evicted form their homes. That's according to Deputy Chief Administrative Officer Monica Bearden, who briefed the County Council on Tuesday.
"We've been operating for about 13-months with these funds, and spent just over $6-million," she says. "The Religious Coalition's normal pre-pandemic rental assistance budget was just over a quarter of a million dollars."
The money comes from the American Rescue Plan Program passed by Congress and signed into law by the President.
Since the COVID-19 pandemic began last year, and the economy slowed down due to businesses closing, many people have had trouble paying their rent, and faced eviction. The federal government put an eviction moratorium in place, but hat expired in July. Governor Larry Hogan has extended that moratorium until August 15th.
The County has been working with the Religious Coalition on the Emergency Rental Assistance program. "We are very, very, very fortunate in Frederick to have an existing pre-pandemic rental assistance program that we could lean on. to expand with the available federal funds," says Bearden. "That's not the case in every community."
Frederick County has worked with several rental assistance programs such as the Community Development Block Grant, the Coronavirus Relief Fund, and the Emergency Rental Assistance program, where the county had access to $7.7-million. Bearden says the County spent $3.5-million, assisting more than 604 families, many of them in Frederick city. "Zip code 21702 has received the highest level of funding of over $1-million dispersed," she says. "So I'm feeling very good that we are reaching the population that we are intending to reach."
Bearden says the county hopes to participate in a second iteration of the Emergency Rental Assistance program. "And the big difference between Emergency Rental Assistance One and Two is that Two can actually provide up to 18-months worth of total assistance," she says. "And that you don't have to been impact by COVID directly or indirectly, but have this occur during the COVID pandemic."
According to estimates, Bearden says the there are 3,729 households which are behind on their rent, and each have an estimated rent debt of $4,417. She says the total rent debt in Frederick County is estimated at $16,470,737.
Anyone who needs help with their rent or has tenants who are behind in their rent, they can contact the Religious Coalition at 1-800-220-9528, or go on line to www.thereligiouscoalition.org. They can also call the Maryland Court Help Centers at 1-410-260-1392.
Legislative Package
The start of the 2022 Maryland General Assembly is five months away, and Frederick County is getting ready. On Tuesday, Director of Government Affairs, Joy Schaefer, asked the Council to prepare its list of items to be included in the County's Legislative Package for next year. The deadline is September 29th.
"It is a high collaborative and transparent process," says Schaefer. "In a lot of other charter governments, the county executive develops the legislative package without the county council. And that's not the case her here in Frederick County."
Schaefer says County Executive Gardner has always asked the County Council to be involved in drafting the Legislative Package.
Council President MC Keegan-Ayer says the Council is expected to have items to submit as part of the 2022 Legislative Package by September 28th.
The County Executive has scheduled a town hall meeting on the package on Wednesday, October 13th at 7:00 PM. It will be formally presented to the Delegation on Thursday, November 18th. Lawmakers will hold a hearing on the package on Saturday, December 4th. The 2022 General Assembly gavels into session on Wednesday, January 12th.