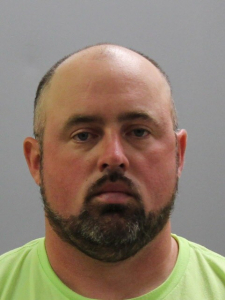 He is a registered sex offender

Frederick, Md. (DG) – A Rocky Ridge man is under arrest for possession of child pornography and production of child porn.
The Frederick County Cyber Crimes Task Force executed a search warrant in the 10,000 block of Rocky Ridge Road on Thursday, August 12, 2021. Investigators located numerous amounts of child pornography belonging to 38-year-old Dennis James Harrison.
Harrison is a registered registered sex offender and admitted to police that he produced some of the child sexual abuse material. Detectives say some of the victims range in age from 1 to 14 years old.
Police investigated 16 different cyber tips connected to an email address used by Harrison. All the images recovered are reported as child sex abuse material.
Harrison was booked at the Frederick County Adult Detention Center on 10 charges of knowingly possessing photographs depicting an individual under 16 years old engaged in sexual conduct, and one count of photographing a minor engaging in sexual conduct.