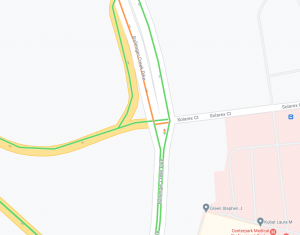 The motorcycle struck a median, fatally injuring the driver

Frederick, Md. (DG) – A motorcycle accident early Saturday morning in Frederick killed a Harpers Ferry, West Virginia man.
Maryland State Police in Frederick are reporting that shortly after 2:30 AM they responded to westbound Ballenger Creek Pike near Solarex Court for an accident involving a Harley Davidson motorcycle.
Their investigation revealed that 27-year-old Tyler Courtney from Harpers Ferry was operating his motorcycle and for unknown reasons crossed the centerline, struck the median, and was fatally injured.
There were no other vehicles involved in the accident. The investigation into the fatal collision is continuing.