Frederick Police say he assaulted officers, hospital staff.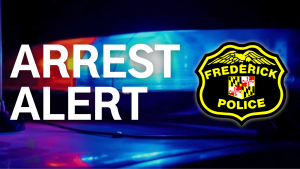 Frederick, Md (KM) A Hyattsville man was arrested in Frederick on Friday.   Edwin Estrada, 19, is charged with 3rd-degree burglary, 4th-degree burglary, one count of 1st-degree assault, three counts of 2nd-degree assault, disorderly conduct, resisting arrest, intoxicated endangerment and intoxicated public disturbance.
On Friday afternoon  at 3:51 PM, police were called to the 1200 block of Baker Place for a person attempting to get into a house. While en route, officers were told the individual got into the house.
Police say they entered the home and found Estrada hiding a position like he was ready to pounce on someone. He was arrested and taken to an area hospital. While there, authorities say he assaulted hospital staff and police officers.
Estrada was taken into custody.
During a bail review hearing, Estrada was released on $10,000 unsecured personal bond.
By Kevin McManus