MDOT SHA says it's a solution to congestion on that highway.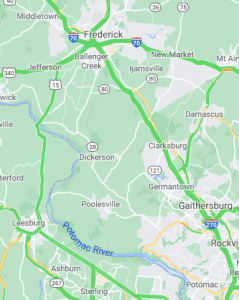 Baltimore, Md (KM) Ramp metering begins Tuesday on all 23 southbound ramps of Interstate 270 in Frederick and Montgomery Counties. Shantee Felix, a spokeswoman for the Maryland Department of Transportation State Highway Administration, says sensors have been put in place to detect real time traffic situations on I-270. A signal on the ramp will activate when it's safe for motorists to merge on the interstate..
"It's helps motorists merge into I-270," Felix says. "You'll approach the ramp, you'll see a red, yellow or green signal, and proceed as you would. You'll stop for a red signal and you will go on a green signal."
Ramp metering has been tried in other states, but it's a first for Maryland. "On an ordinary day , if you're traveling on the roadway and you're trying to merge on to  I-270, it's up to you to merge into the traffic," says Felix. "What this ramp metering system has it has technology to let you know when it's safe to do so."
MDOT SHA says motorists will see the warning sign with flashing beacons. When the beacons are activated, motorists should be prepared to top at the stop light. When the signal turns green, driers can proceed down the ramp and merge on the highway. State officials say the signal allow one car at a time to enter the highway. Motorists are urged to be cautious and reduce their speeds when approaching the traffic signal as there may be stopped vehicles waiting to merge on the highway.
This process could help reduce a lot of the congestion on I-270, especially as  commuters head down from Frederick to Montgomery County to their jobs. "We estimate  it will shave about 30-minutes off commuters' travel,"  says Felix.
MDOT SHA says the signals this week will be operating a flashing yellow mode, , and will be fully activated in September.
Felix says the system was tested earlier this year. "It was more of a matter checking how things went on the technology side. So that went well. We tested that at one location in Montgomery County before we proceeded with this effort on southbound I-270," she says.
Ramp metering will be installed next year on the 22 northbound ramps to I-270.
This project is part of Governor Hogan's plan to provide congestion relief on I-270 from the Capital Beltway to I-70.
By Kevin McManus