One person was medivaced to a burn center.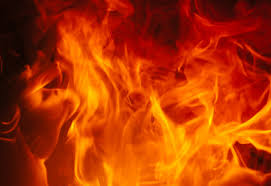 Williamsport, Md (KM) Damage is estimated at $250,000 from a house fire in Williamsport Sunday evening;  and that's $200,000 to the structure, and $50,000 to the contents.
The Maryland State Fire Marshal's Office says at 7:53 PM, personnel were dispatched to 7776 Neck Road for a two-story home on fire. 60 fire fighters spent one hour bringing the flames under control. One person was flown to Johns Hopkins Burn Center.
The Fire Marshal's Office says the fire originated on the second floor of the house, but the cause remains under investigation. Anyone who has information which could help is asked to contact the State Fire Marshal's Office. 301-766-3888.
By Kevin McManus