The house caught fire.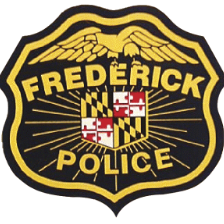 Frederick, Md (KM) Frederick Police are investigating a vehicle crash into a home which left one person dead.
At around 1:45 Wednesday morning, officers responded to the 100 block of South Jefferson street for a vehicle crash. An investigation determined that a woman driving a Dodge mini-van left the road and struck a house in the area of South Jefferson Street and West South Street.
The house caught fire, and the occupant of the mini-van was trapped. She was extricated and taken to an area hospital where she died. Her name has not been released.
The fire was put out. Three occupants in the home were accounted for; one suffered minor injures.
Police say the collision caused considerable damage to the home, and building inspectors were sent to the scene to evaluate the condition of the structure.
Frederick Police are asking anyone with information on this incident to contact Officer Randy Lawson at 240-549-4461, or send an e-mail to RLawson@frederickmdpollce.org. Citizens can also remain anonymous and call the Crime Tip Line at 301-600-TIPS (8477), or send a text message to 240-674-TIPS (8477). E-mails tips can be sent to fpdcrimetip@frederickmdpolice.org.
By Kevin McManus