Federal officials say the vaccines will be available in late September.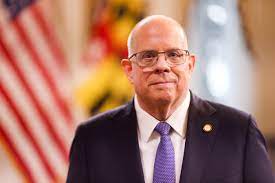 Annapolis, Md (KM) Maryland is ready when COVID-19 booster shots become available next month. Governor Larry Hogan says the state's public health team has been preparing a plan to administer a third  dose of the vaccines to protect those who were vaccinated against the current and future variants of the virus.
The Moderna and  Pfizer COVID-19 booster shots are expected to be available in September for all adults in the US. But Hogan wants to move that date up a little. "Rather than wait until the fall, we believe the federal government should make booster shots available immediately for seniors and other vulnerable populations," he says.
He's also calling for the vaccines to get  full approval from the US Food and Drug Administration. "Full approval would be a significant boost to our vaccine distribution operation," the Governor says.
Hogan says it could also encourage more of those who are  unvaccinated to roll up their sleeves. "More than four-million Marylanders and more than 200-million Americans have already gotten vaccinated. Clearly, the science shows that they're very safe and effective," he says. "Yet the lack of full approval remans the most significant hurdle to reaching those who are still hesitant."
The vaccines have emergency use authorization from the FDA.
In addition, Governor Hogan is also calling on the FDA to expedite approval for the vaccines for children between the ages of five and 11. "We're being told that this approval is still months away. But that is simply not soon enough and not good enough. So we're going to keep pressing and we'll keep Marylanders informed on any progress that we're able to make with the White House and other federal officials."
The Pfizer vaccine can be administered to children 12 and older.
By Kevin McManus