The fall semester begins on Monday, August 23rd.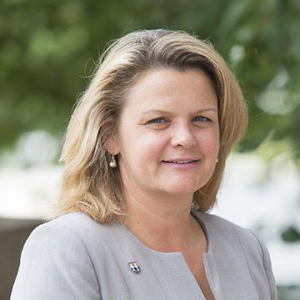 Frederick, Md (KM) As the fall, 2021 semester begins on Monday, August 23rd, Hood College will be welcoming its largest  first year class in its history. President Andrea Chapdelaine says there will 334 first year students, and 95 transfer students. That's the largest first-year class in its history, according to President Andrea Chapdelaine.
She says one of the reasons for this strong interest in Hood College is more than just the academics. "I know we have a very diverse student population. So I think it's a place that students find it's comfortable. and reflects their interests in being with students from lots of different pathways and backgrounds," says President Chapdelaine.
Hood College says these incoming first-year students come mostly from Frederick County, Maryland. They also come from 19 states, Washington DC, and some foreign countries.
Another reason they chose Hood, Chapdelaine says, is the small city atmosphere of Frederick. "Students love being in downtown Frederick. They love the opportunity of being in a small town that they can walk downtown and enjoy all the amenities," she says. "But also that we're close to the DMV and Baltimore. So some of the small school big opportunities, I guess."
Students attending Hood College this year must be vaccinated against COVID-19. President Chapdelaine says the school held several clinics earlier this year to provide students with the shots. "We set a goal that we would not open as near normal as we could if we did not reach an 80% vaccination rate," she says. "Of course, we're still finalizing those numbers, but we are closer to 90 or above. So we have greatly exceeded our goal."
In addition, students, faculty, staff and visitors must wear face coverings when inside buildings on the Hood campus.
While there are a number of orientation activities for first-time and transfer students, President Chapdelaine says Hood will be holding a "Sophomore Orientation" this fall. "Some of our second-year students, even though we were open last fall, we did give the students the option to do remote learning. And some of our second-year students really haven't been fully on campus yet. So they're sort of going through their own orientation program," she says.
By Kevin McManus