The goal is to ensure universal broadband for Maryland.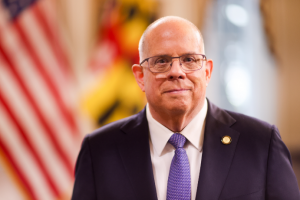 Frederick, MD (NS) Maryland Governor Larry Hogan has announced the launch of Connect Maryland as an initiative to supercharge the State of Maryland's broadband investment to address the digital divide.
Governor Hogan said, "The State of Maryland has set an ambitious goal of ensuring universal broadband to everyone in every single corner of the state by no later than 2025, and Connect Maryland is the game-changing initiative that is going to get us there."
Connect Maryland includes the Maryland Emergency Broadband Benefit Subsidy Program to make broadband more affordable for low and moderate income households. Using both state and federal programs, families can receive a discount of $65 per month for 12 months on internet service.
A key part of Connect Maryland is the investment of an additional $100 million to expand Maryland's contribution to getting broadband to under-served communities for a total of $400 million. In March, a bipartisan budget agreement set aside $300 million.
To make sure the funding is invested swiftly, Governor Hogan announced the creation of the Maryland Broadband Advisory Workgroup. This group will be made of key stakeholders from across the state to advise on how to best utilize the money.
Maryland broadband access is now available to 95% of Marylanders.