He died unexpectedly on Sunday.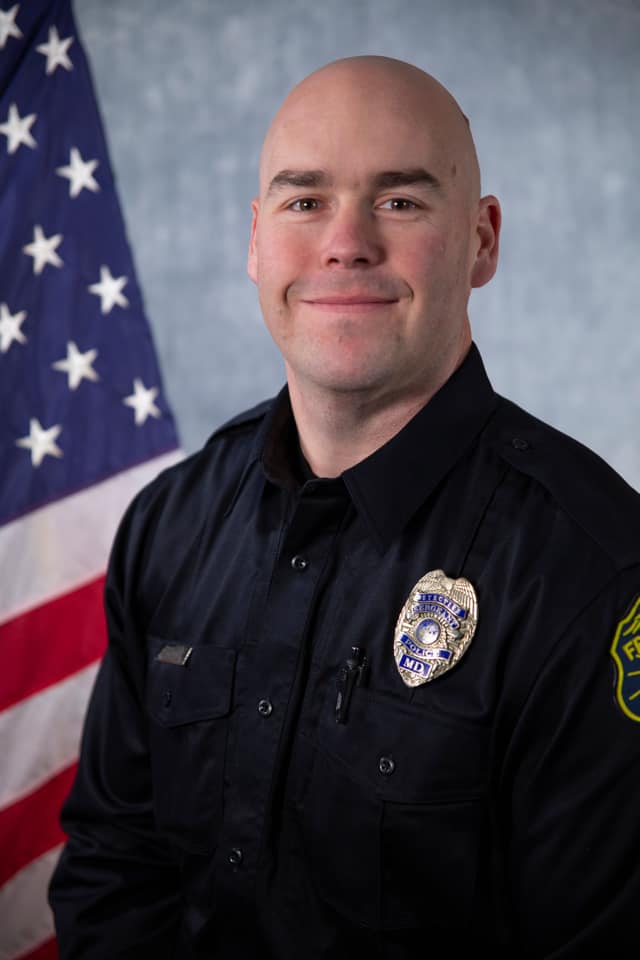 Frederick, MD (KB) Frederick Police Chief Jason Lando paid tribute to 39-year-old Lieutenant Andrew "Stew" Alcorn IV who passed away unexpectedly this weekend.
"I learned that Stew Alcorn, a beloved member of our department, a Lieutenant in charge of our Criminal Investigations Division, known by many, many people, loved by many people in and out of the department, died," said Lando.
Chief Lando continued to thank the community for supporting the department during this difficult time. He spoke at Mayor Michael O'Connor's public information briefing on Wednesday.
"He was a pillar of this community. If you think of the words 'model police officer,' Stew Alcorn is the person that comes to mind," said Lando. "Our entire department is still in shock and we want to send our deepest condolences to his family — his loving wife, Jen, and his kids McKenzie, Addison, and Drew."
A viewing for Lieutenant Alcorn will be held on Thursday, August 26th, from 2pm to 4pm, and again 6pm to 8pm at Stauffer Funeral Home (1621 Opossumtown Pike, Frederick).
The funeral will take place on Friday, August 27th, at 11am at the International Community Church (123 Byte Drive in Frederick).
A GoFundMe page has also been established for the public to assist Alcorn's wife and three children.
Link: https://gf.me/v/c/rh6p/donations-for-the-alcorn-family