Burgess Of Middletown Addresses Vaccine Passports, School Mask Mandate
He says he's pleased with the community's efforts to get behind vaccines.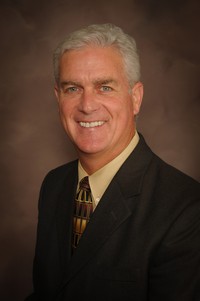 Frederick, MD (KB) Burgess of Middletown John Miller shared his thoughts on requiring vaccine passports during WFMD's Frederick Focus show.
"Not quite certain that that's absolutely necessary to have a vaccine passport at this point," he said. "The Delta variant, from what we're being told anyway, is not going to be the final variant of this COVID disease — we're going to be faced with this for some time I think."
Miller said he believes a safe transition out of the COVID-19 pandemic is by wearing masks, especially when it comes to students in school.
"In this environment, in today's world, I think right now mask wearing is probably the best thing we can do for kids," he explained. "I think it's more of a challenge at the high school level than it is at the elementary level, but I think having kids in a room with a teacher is a far greater advantage than having kids sitting behind a computer at home."
Miller said he is pleased with how the Middletown community is recovering from the pandemic.
"We're pleased with our community's effort to get behind vaccinations and taking care of their own families with respect to other families," said the Burgess.