FCC's President says it would higher education accessible to more students.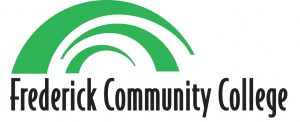 Frederick, Md (KM) There's been a lot of discussion across the country about making tuition at two-year community colleges free of charge. It's a part of President Joe Biden's American Families Plan which includes $109-billion to pay for two-years of community college.
Tom Powell, the Interim President of Frederick Community College, says a proposal like this wouldn't necessarily hurt local community colleges. "From a college standpoint, I don't think it's going to be a huge hit to our bottom line," he says. "And I think what it's going to do is to make college a reality for more and more students."
And Powell notes young people need more than a high school diploma to succeed. "More and more folks are wired to get either specific skills, and general good leadership and communication skills," he says. "Needing some type of college or some advanced training beyond high school is an absolute necessity for the vast majority of our young people in our society."
25 states provide free tuition for students attending their community colleges.
Powell also notes that tuition isn't the only expense of a college education. He says there are other costs such as transportation to and from the school, books and other supplies, and being out of the workforce for an extended period of time. And that's why many colleges have access to financial aid programs. "I think we would be hard pressed if we had a student who said 'I absolutely can't afford it.' We would work with that student every which way to insure that cost was not going to be the barrier for them receiving an education," says Powell.
But he says students should also help pay for their educations. "We have enough research in higher education to know that when students are also helping to pay for their college, they tend to take it more seriously," he says. "So I'm not a big fan of giving people full rides. I think you have to work and you'll value what you're getting rather than somebody whose just getting a full ride."
In the US, one of our four college students attend community colleges. .
By Kevin McManus