They are recovering at home.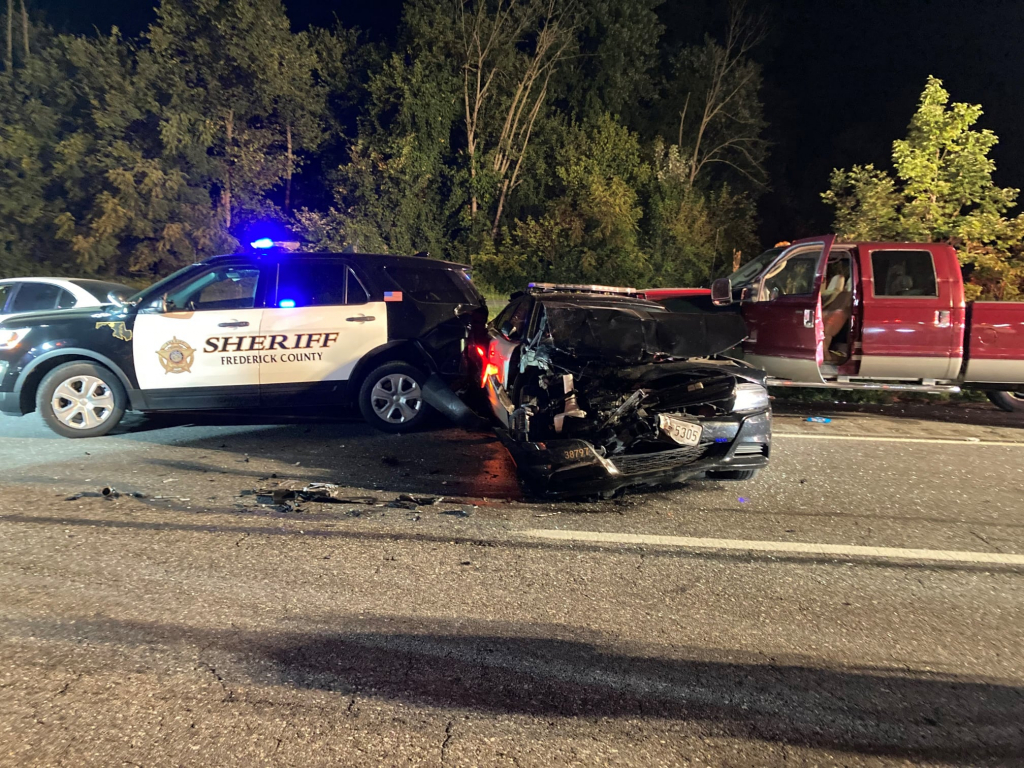 Frederick, Md (KM) Two Frederick County Sheriff's Deputies were injured during a traffic stop Tuesday night.
Spokesman Todd Wivell says the two deputies had pulled their patrol cars behind each other along Route 340 and Catholic Church Road when they were hurt. "A vehicle came up behind them. It did not follow the Maryland Move-Over law. It struck the first law enforcement vehicle, pushing it into the second law enforcement vehicle," he says.
One deputy who was standing outside was thrown over a guardrail, and knocked unconscious. He sustained leg and shoulder injuries. The second deputy who was in his patrol car at the time sustained head injuries.
Both were taken to area hospitals. "One went to Frederick Health Hospital. The other one went to Meritus Medical Center in Hagerstown. They were both taken by ambulance. They were both evaluated and sent home last night, luckily. And both of them are now recovering at home," says Wivell.
The Sheriff's Office says it's not releasing the names fo the two deputies to protect their privacy.
Wivell says it's apparent that the driver of the striking vehicle did not follow Maryland's Move Over Law, which requires motorists who come upon emergency vehicles with their lights flashing to move into the lane not adjacent to the emergency vehicles. This includes not only police cars and fire and rescue vehicles, but tow trucks.
Charges are pending against the driver of the striking vehicle, the Sheriff's Office says.
"This is a situation that could have went gravely wrong," says Wivell. "Luckily for us in the Frederick County Sheriff's Office, our deputies were injured, but not injured to that point."
By Kevin McManus