150 residents fo the Rock Creek Woods Apartments were displaced.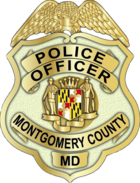 Rockville, Md (KM) Montgomery County Police have released the name of the man who died during flooding on Wednesday at the Rock Creek Woods apartments in the 13200 block of Twinbrook Parkway in Rockville. . He's Melkin Daniel Parada Cedillo, age 19. .
Authorities also say the person who was unaccounted for has been located and is safe.
On Wednesday just before 4:00 AM,  the Montgomery County Emergency Communications Center received numerous calls about flooding in terrace level apartments.   Fire and rescue personnel evacuated dozens of people.
12 apartments were flooded, and 150 residents were displaced. They were assisted by the Red Cross and Montgomery County Health and Human Services.
Three people were transported to area hospitals with non-life threatening injuries. One fire fighter was also taken to the hospital with minor injuries.
By Kevin McManus