They could end up being sued.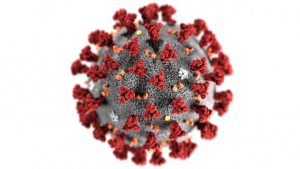 Frederick, Md (KM) With the delta variant of the COVID-19 virus raging, the question being asked is should private employers require their employees to be vaccinated. Rick Weldon, the President of the Frederick County Chamber of Commerce, has a word of caution for employers considering this move. "Be very careful heading down that road," he says.
Weldon, who was a guest this week on WFMD's "Morning News Express," says employers could be sued for issuing these mandates requiring employees to be vaccinated against COVID. . "There are two exemptions: one religious, and one health that you have to provide for. Or you're going to find yourself in court sued by an employee who has either a religious exemption or a health and safety exemption for why they're getting a vaccine,": he says.
"I think there are better ways to go about this than a mandate," he continues "I think a mandate is fraught with peril, and you're probably going to end up hiring a lawyer to protect yourself. Why go down that road if you ca avoid it."
Last month, Governor Larry Hogan announced new vaccination protocols for all nursing homes and hospitals in Maryland. All employees of the state's 277 nursing home, and Maryland's hospitals, will need to show proof of being vaccinated against COVID, or be subject to ongoing screening and testing.
He said any nursing homes which fail to comply or report their vaccination data will be subject to increased fines, civil penalties and enforcement actions.
At the beginning of the pandemic last year, nursing homes were ground-zero for COVID-19, as many of their residents contracted the virus, and a number of them died.
The Governor says the main focus of these new protocols is and always has been the state's most vulnerable populations.
By Kevin McManus