He says you can look back on his actions as mayor.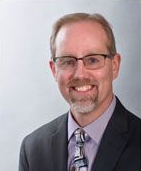 Frederick, MD (NS) Incumbent Mayor O'Connor is running again for Frederick City Mayor.
He says you can look back on his time as mayor to see that he doesn't just make promises, but acts on them. He says, "The climate crisis is something we're going to have to be mindful of in the years ahead."
On reworking housing and human services, he says he has made progress in Frederick for diversity, equity, and inclusion.
He hired a new police chief, Jason Lando, who he says has brought innovative ideas to the police department.
O'Connor says, "It's important to make sure that this remains a community that offers an opportunity for everyone, regardless of what neighborhood they live in or where they call home."
He says he guided Frederick over the past 4 years with a pandemic, historic flooding in 2018, and racial unrest in the summer of 2020. He says he was knowledgeable, respectful, and ethical.
Michael O'Connor has been mayor for 4 years, 8 years as an alderman, and 20 years as a local journalist. He says that background has helped him learn service, leadership, and the ability to serve Frederick's diverse community.
He has been a resident of Frederick basically his whole life and raised his family here.
Frederick City's primary election will take place September 14th and the general election will be held November 2nd.