She has experience in community-based services and strategic planning.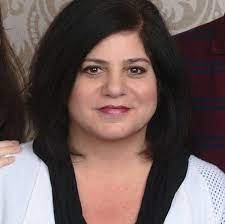 Frederick, MD (KB) Michelle Shay is running for Frederick City Board of Aldermen. Shay said she has worked with community-based services for the past thirty years.
"I moved to Frederick several years ago from a neighboring county — I really, really appreciated and was drawn to what seemed like was a really small town feel to Frederick," Shay explained.
Shay said she has held many leadership roles throughout her career.
If elected, Shay hopes to scale back on the rate of expensive residential developments in the city, as a way to avoid overwhelming the infrastructure. She noted that there is only one hospital in the area.
"Right now I do believe that we run the risk of becoming overpopulated for the size and capacity of our quaint community," Shay said. "In addition to that, public safety is also a related issue for me. It's common sense that when you have more population you have the more possibility for public safety issues."
Shay said she also hopes to work toward decreasing property taxes.
"I do know, as many people do, that there are some concerns about drug use here in Frederick, and I will be concerned about making sure that that doesn't increase," she said.
Shay said she will bring many qualities to the position of Alderman.
"I guess I would bring significant first-hand knowledge in working on complex social and community-related issues, as well as the ability to do monitoring and evaluation of progress of said programs and services, as well as overseeing multi-million dollar budgets," she explained.
Frederick City's Primary Election will take place September 14th and the General Election will be held November 2nd, 2021.