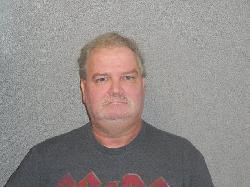 He enticed and coerced a teenage girl to produce child pornography.
Baltimore, Md (KM) A Boonsboro man will be spending a considerable amount of time behind bars. In US District Court in Baltimore on Wednesday, James Maynard, 53, was sentenced to 12-and-a-half years in federal prison, followed by 25 years of supervised release.
Acting US Attorney for Maryland, Jonathan Lenzner, says Maynard used a social media account to encourage a 14-year-old girl to send him nude photographs of herself. :"And this defendant, who was more than 50-years old, was illegality communicating with this young girl in a way that caused her and enticed her to send him sexually explicit material,:" says Lenzner.
Information from the US Attorney's Office for Maryland says Maynard began his contact with the victim in November, 2019. Early in their communications, the conservation got sexual, and Maynard asked her to send him nude photographs of herself. She took the photos with her tablet computer, and sent them to Maynard, who later commented about her genitals and told her what he wanted to do with them. He persuaded her to send more photos.
After that, the victim became upset over the pictures on social media and tried to delete them. At that time, Frederick Police and the FBI began their investigations, and forensically analyzed the content.
On December 5th, 2019, a search warrant was executed at Maynard's residence, and his cell phone was seized. A forensic analysis located several images, including an image of the 14-year-old girl.
Federal officials say Maynard was interviewed, and told investigators he thought the victim was 19. But later admitted he knew the victim was 14 at the time he communicated with her on social media.
Lenzner says part of Maynard sentence is a requirement that he pay restitution totaling $5,729.24 to the victim. "We find that many victims who have been exploited by coming to law enforcement and making sure that these perpetrators are held accountable. That can be an experience for the victim that helps them become whole again, it's a cathartic experience," he says.
Maynard will also be required to register as a sex offender wherever he lives and works, or is a student.
Lenzner hopes this sentence sends a message "To be sent not only to James Maynard, who committed this crime, but also to others out there who may be looking to use the internet and technology to exploit children," he says.. "And we want to make sure that they know that if they do that, they could be going to federal prison for more than a decade, like Mr. Maynard."
By Kevin McManus