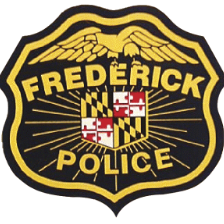 It occurred in Staley Park.
Frederick, Md (KM) Frederick Police have charged a suspect in a rape which occurred on Monday. Cimmeron Dante Bowens, 47, of Cumberland was arrested on Tuesday, charged with 2nd-degree rape, and 2nd-degree assault.
Police say officers responded to Staley Park at 11 West 10th Street on Monday for an indecent exposure complaint. Witnesses told authorities they saw a man on top of a woman, and believed they were involved in sexual intercourse. Officers made contact with her, but she was incoherent. The woman was taken to Frederick Health Hospital.
Through their investigation, detectives determined that the woman had been raped, and identified Bowens as the suspect. He was taken to the Adult Detention Center where he's being held without bond.
By Kevin McManus