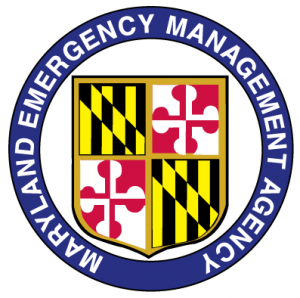 September is National & Maryland Preparedness Month.
Reisterstown, Md (KM) It's important to be prepared for emergencies. That's the message from the Maryland Emergency Management Agency. September is National and Maryland Preparedness Month.
MEMA spokesman Ed McDonough says any type of emergency can crop up. "This could be something as relatively benign as a power outage of several hours in their neighborhood,": he says. Or "something as big as what we had with the remnants of Hurricane Ida passing through, or even worse."
Flooding is a common hazard in Maryland, according to MEMA, along with tornadoes, severe storms, dangerous heat, and severe winter storms.
McDonough says it's important for everyone to have a well-stocked emergency kit in their homes, their vehicles and their places of employment. It should contain non-perishable food, and bottled water. "But also to make sure to think about things like medicines; things for your pets if you have pets; if people are elderly, they may have some special needs. If people have some disabilities, there may be some special needs for them."
In addition, McDonough says have copies of important documents. "So in case your home is damaged, you can grab them and go," he says. "Or maybe you can keep them on a thumb drive, or keep them in the cloud, so you have access to copies of them if, unfortunately, something were to happen to the originals."
Along with that, MEMA says have a plan in case you need to evacuate your home. That includes lining up a place to stay. And have a point of contact, either a relative or friend, that you can call so they can let other family members know you are safe..
But McDonough says this plan should also include details on what to do if you can't to your home due to weather hazards, or an hours-long barricade or hostage situation in your neighborhood, and police have blocked off all roads. "People coming home from school or work or from the errand, and they can't get back into their neighborhood, have a plan for how you're going to talk to each other and a place where everybody can meet up safely," he says
More information on preparing for emergencies can be found at MEMA, the Federal Emergency Management Agency, the National Weather Service, or the American Red Cross. You can also go on line to ready.gov.
By Kevin McManus