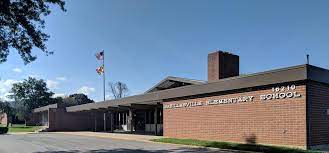 The charter is based on two conditions.
Sabillasville, MD (KB) On Wednesday night, the Frederick County Board of Education made an important decision for the Sabillasville community.
"The decision that we made was to approve the charter for a new environmental charter school at Sabillasville, and so now that charter can move forward," said Frederick County Board of Education member Brad Young.
Young said approval for the charter school is based on two conditions.
"The first is they have to get a commitment from a sufficient number of students that are willing to attend to make it work," explained Young.
He said that the charter school has its own budget, which is based on 161 students.
The second condition is the school needs to secure a facility.
"Their hopes are that we would look at using the existing school," said Young, referring to Sabillasville Elementary School. "One of the discussions that we had last night is whether we could do a conversion charter school, which allows them to go right from the current school into the charter school."
If the facility was not able to convert, Young said Sabillasville Elementary School would have to be closed as a public school, which can only draw students from the district the school is located in, and Sabillasville Environmental School could apply for the building.
"If we did do the charter school and closed the school, those students that are up there would be given the right to go to the charter school, but if they did not want to do that, then they would be transported to the next closest school, which for many of them, would be Thurmont," said Young.
Young said the charter school will still be part of Frederick County Public Schools… with a few differences.
"One big difference about charter schools is that transportation is not provided by FCPS," he said. "We do give the charter school an allocation of transportation funds, but they are not required to provide transportation."
This school year, Young said Sabillasville Elementary School is operating like a normal public school.