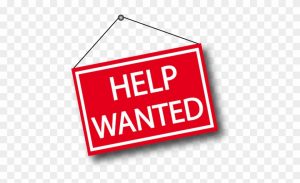 They've had a hard time filling positions.
Frederick, Md (KM) With so many jobs available in Frederick County, why are so few people applying?  That question was addressed recently on WFMD's "Morning News Express" where Chamber of Commerce President Rick Weldon was a guest.
Weldon says he agrees with some who say the enhanced federal unemployment benefits, which ended earlier this month, made it easy for most residents who are out of work to collect benefits rather than apply for jobs. But he says that' only part of it. "Access to affordable child care is another one. That's huge issue," he says. "I hear it everyday from our employers in Frederick County.
He also says many people are afraid of contracting COVID-19, especially the delta variant.
All of this means that many employers are dropping their standards, say Weldon, hiring people who don't have a high school education, or are under the age of 18. "I think there are lot of pieces to this that are affecting the challenges employers are having," he says. "You can't blame them for dropping their standards. They got to be open."
This shortage of employees is having an impact on customers. "You go in any employer right, ask them what their situation is, and they'll tell you they're either cutting back their work hours, closing their shop or their business one or two extra days a week, or making other changes, lowering employment standards, lowering the employment age. This literally is that desperate a situation,:" says Weldon.
To entice more people to apply, a number of employers are raising their starting salaries, and offering sign-on bonuses.
Earlier this month, the US Department of Labor reported only 235,000 jobs were created in August, down from an estimated 720,000 projected by economists. The unemployment rate dropped by two-tenths of a percent.
By Kevin McManus