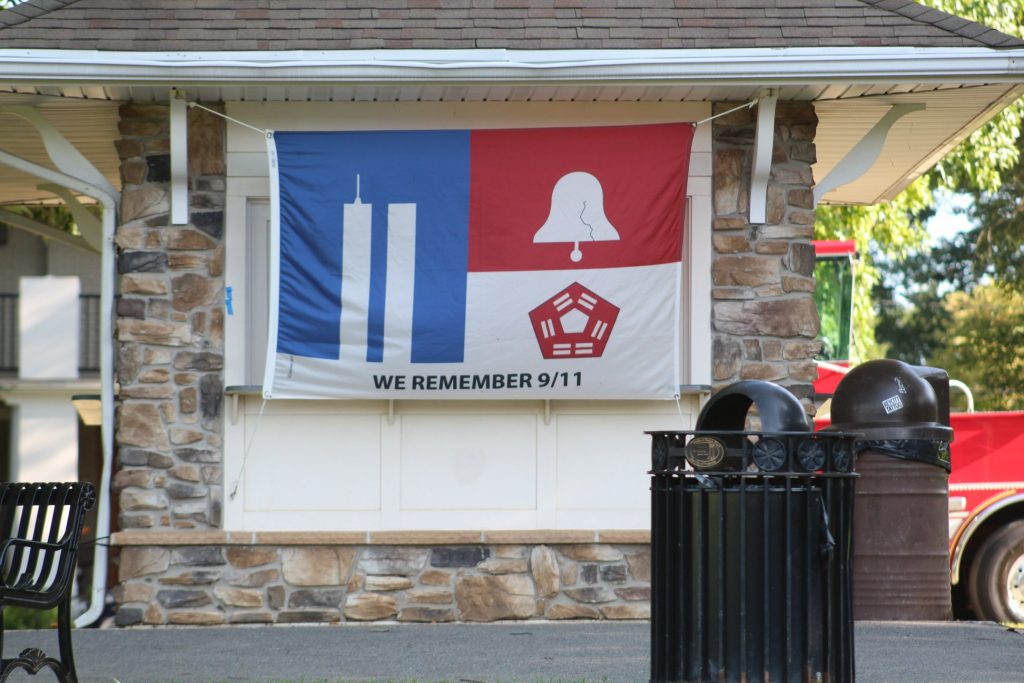 Community leaders gathered to remember the 20 year anniversary.
Frederick, MD (NS) On the eve of the 20th anniversary of the terror attacks on New York and Washington D.C., local government and military leaders held a ceremony to commemorate that terrible day.
The ceremony, located at the Baker Park Bandshell, included speeches from County Executive Jan Gardner, Frederick Mayor Michael O'Connor, Army Brigadier General Tony McQueen, Frederick County Sheriff Chuck Jenkins, Frederick County Department of Fire and Rescue Services Chief Tom Coe and Frederick Police Chief Jason Lando.
In her speech, Jan Gardner noted that four Frederick residents were victims that day. Two in New York, and two in the Pentagon.
Most speakers talked about the shock of the day, but the unity that followed across the country.
Sheriff Chuck Jenkins said these kinds of terror threats are not gone and that local policing has changed to help prevent terrorism since then. He marveled at how he feels the sense of unity gained 20 years ago is now completely gone.
The bells in the park rang at 8:46 and 9:03 to represent the airplanes hitting the World Trade Center towers.
The event lasted for almost an hour.