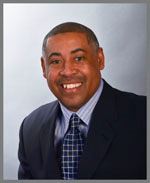 He says he wants to see people live better lives.
Frederick, MD (KB) Alderman Derek Shackelford is seeking re-election for Frederick City's Board of Aldermen. He said he wants to see people live better lives.
"In all these relatively professions, or all these career opportunities, have granted me the understanding about the importance of service," he said. "My life is built on service and public office is just another way of helping others in positions in terms of politics, in terms of understanding policy."
If re-elected, Shackelford said he hopes to continue to make the City of Frederick more affordable.
"Affordable in terms of housing, affordable in terms of economic development, also in terms of equity and inclusion, in terms of diversity," Shackelford explained.
Shackelford said his involvement in athletics taught him about leadership, cooperation, and collaboration.
"I would hope that people would look at my record in terms of what I've done for the previous four years and allow me the opportunity to serve again for another four years," he said.
Shackelford has high hopes for the city.
"Just want to make our city better by listening, by also understanding policies and initiatives that move our city forward, and that helps our community to grow, and also helps future generations," he said.
Frederick City's Primary Election will take place September 14th and the General Election will be held on November 2nd, 2021.