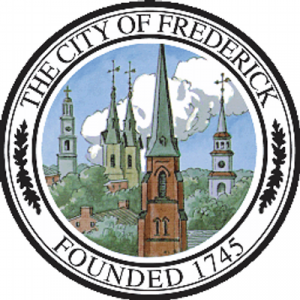 Canvassing of mail-in and drop box ballots continues on Friday.
Frederick, Md (KM) The first day of counting for the mail-in and drop box ballots from the Frederick City Primary Election took place on Thursday, and there are a few changes.
In the Democratic race for Mayor, Incumbent Michael O'Connor still remain out front with 1,169 votes, or 42.93% of the vote. . But there is a change. Former Mayor Jennifer Dougherty has taken over second place with 807 votes, or 29.64% of the vote, followed by Alderman Roger Wilson whose third with 606 votes, or 22.25% of the vote. Wilson was in second place in Tuesday night's counts. John Funderburk is fourth with 141 votes, or 5.18%.
Steven Hammrick has taken the lead in the Republican race for Mayor with 197 votes, or 56.61%. Steve Garrahy, who had the lead on Tuesday, has 151 votes or 43.39%. .
The Aldermanic contest finds newcomer Katie Nash still out in front in the Democratic race with 1,986 votes or 18.75%. She .followed by incumbents Derek Shackelford with 1,820 or 17.18%; Kelly Russell with 1,745 votes or 16.47%; Donna Kuzemchak with 1,730, or 16.33% of the vote; and Ben Mac-Shane with 1,546, or 14.59%..
Chris Sparks comes in 6th with 949 votes, or 8.96%, with Robert Van Rens with 817 votes, or 7.71%.
Because Robert Fischer and Michelle Shay were the only two Republicans running for Alderman, they automatically go on to the General Election on November 2nd.
Canvassing of mail-in and drop box ballots resumes on Friday at 9:00 AM.
By Kevin McManus