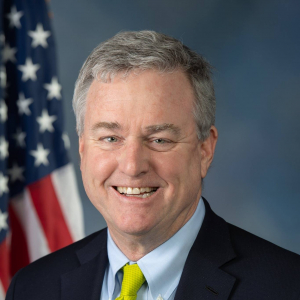 He recently toured a new veterans center scheduled to open next year in Frederick.
Frederick, Md (KM) Sixth District Representative David Trone (D-Md) recently toured a new veterans center in Frederick. The facility located at 1750 Monocacy Boulevard is expected to open next year, and will provide help for veterans to avoid or get over problems such as homelessness, incarceration, suicide and other challenges.
It's a joint collaboration of Goodwill Industries of the Monocacy Valley, and the non-profit group, Platoon 22, which is the estimated number of military veterans who commit suicide each day, according to the National Institutes of Health.
"It's going to have job training, education, PTSD resources," says Congressman Trone, whose a member of the House Veterans Affairs Committee. "The goal of Platoon 22 is to end veterans suicide."
Trone says suicide is one of the biggest problems facing military veterans returning home after overseas deployments; and sometimes there's not a lot of help for them. . "A real problem is finding providers of mental health," he says. "They can't find enough therapists, case managers, psychiatrists. So we have a shortage of folks in those areas."
In addition, Trone says some veterans feel it's a sign of weakness to ask for help, and they feel the best way to get over a problem is to "tough it out." "They often feel like they are not strong if they talk about something that's really traumatized them," he says.
But Trone says the mental health experts he's spoken with say asking for help is not a sign of weakness. "All the experts and specialists were so clear that you show strength by talking about your challenges and your difficulties," he says. "And that opens up for others suffering similar challenges, anxieties, depression."
This new center in Frederick is expected to serve veterans in the county and the region. Currently, many have to go to Walter Reed National Military Medical Center, or the VA Center in Martinsburg, WV.
Trone says there are about 16,000 veterans in the Sixth District.
By Kevin McManus