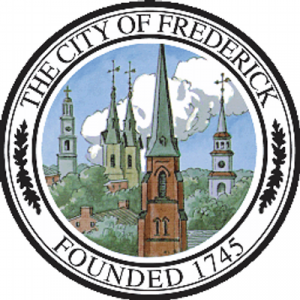 Second place is former Mayor Jennifer Dougherty.
Frederick, Md (KM) The canvassing of the mail-in and drop box ballots from Tuesday's Frederick City Primary continued on Friday.
City official say Incumbent Mayor Michael O'Connor continues to lead in the Democratic Mayoral Primary with 2,221 votes. followed by former Mayor Jennifer Dougherty with 1,499 votes. . Number three is Alderman Roger Wilson, who has 1,078 votes, and John Funderburk is fourth with 280 votes.
In the Republican mayoral primary, Steven Hammrick is number one with 472 votes, and Steve Garrahy comes at number 369 votes.
The Democratic Primary count for Board of Aldermen continues to show newcomer Katie Nash in first place with 3,636 votes. She's followed by incumbent Aldermen Derek Shackelford with 2,256 votes; Donna Kuzemchak with 3.336 votes; Kelly Russell with 3,263 votes; and Ben MacShane with 2,886 votes. Alderman Russel was in third place on Thursday. Candidates Chris Sparks and Robert Van Rens are sixth and seventh respectively.
There are only two GOP Candidates for Alderman. Robert Fischer and Michelle Shay move on to the General Election on November 2nd.
County Elections officials say mail-in ballots are still coming in, and canvassing for the remaining ballots will begin next week.
By Kevin McManus