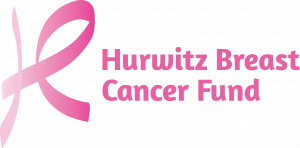 It's to raise money for the Hurwitz Breast Cancer Fund.
Frederick, MD (KB) Patty Hurwitz founded the Hurwitz Breast Cancer Fund in 1999 after she was diagnosed with breast cancer.
Hurwitz said she used to have to travel back and forth to Baltimore to receive treatment.
"We decided that we wanted to have women be able to stay home near their friends and family for their treatment and still get the very best care that they could get and that's the reason that we started the Fund," she explained.
Hurwitz said her organization has raised over $2.3 million dollars to help local breast cancer patients in Frederick.
"Technology evolves all the time and so we've been able to keep up with the latest technology, cutting-edge equipment for early diagnosis of breast cancer, and for help with treating breast cancer once it is diagnosed," said Hurwitz.
She said all the money raised for the Fund goes directly to local patients in Frederick County.
Hurwitz said the Fund's 13th annual Pink Ribbon 5K fundraiser is coming up on Sunday, October 10th, at Hood College.
"The runners will be leaving at 8 o'clock, the walkers will leave at 9 o'clock, and then in between we'll have a survivors ceremony and some other, other things going on," she said.
There is also a virtual option to participate in the Pink Ribbon 5K.
Hurwitz said for more information about the race and how to donate to the Hurwitz Breast Cancer Fund, please visit this website: https://pinkribbonfrederick.org/