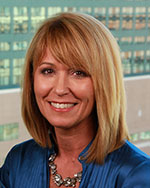 Kelly Schulz says wearing masks is also an individual choice.
Frederick, Md (KM) The mandate issued by the Biden Administration for private employers with 100 or more employees require their staffs to be vaccinated against COVID-19 is generating a lot of discussion.
Speaking recently on WFMD, Maryland Secretary of Commerce, Kelly Schulz, would not say directly if she is for or against this policy; only that it should be up to the individual. "Right, now I'm very happy to say that Maryland is doing better than most states in the nation when it comes to vaccines," she says. "By the way, I have been vaccinated. I fully support people's choice to be vaccinated and being able to stay out of the hospital."
Last month, Governor Larry Hogan ordered all state employees in congregate settings operated by the Departments of Health, Juvenile Services, Public Safety and Corrections, and Veterans Services to be vaccinated, or be subject to periodic testing for the coronavirus. These facilities include hospitals, detention centers and nursing homes. In addition, employees of private hospitals and nursing homes are required to get their COVID shots.
The Governor also blasted Marylanders who refuse to get vaccinated against the coronavirus. . He said they are the ones robbing us of our freedoms to not wear masks, and to keep businesses and schools open. "Just get the damned vaccine," he said.
Schulz, whose also running as a Republican in the Maryland Gubernatorial Race in 2022, says wearing a mask should be left up to the individuals, and that parents should decide what's best for their children when they go to school. "Being able to not have a choice as to what the benefits are for your specific child, I have been very public about being able to have the option for masks in a school setting, and not have the mandate," she says.
The Maryland State Board of Education has mandated students, faculty, staff and visitors to schools wear masks to help slow the spread of COVID-19. While the Governor has lifted the mask mandate, face coverings are still required on public transit, in medical settings schools, at airports and day care centers.
By Kevin McManus