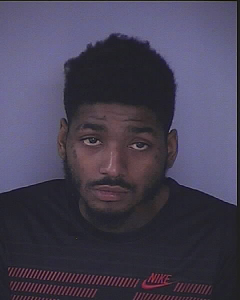 Police in Washington say the suspect had been shot several times in DC.
Hagerstown, Md (KM) A suspect in a homicide in Hagerstown has been apprehended. Police say early Tuesday morning, they were contacted by Metropolitan Washington D-C Police that Miquan Broadus, 27, was in custody after being shot several times in D-C. He's currently in an undisclosed medical facility at this time.
Broadus is charged with first-degree murder and other offenses for the shooting death of 21-year-old Donovan Disney whose from Martinsburg, West Virginia. Authorities say Disney was shot inside of Broadus' residence at 201- East Franklin Street on Saturday morning following a dispute.
By Kevin McManus