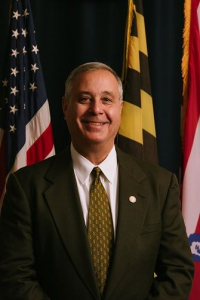 It would provide qualifying property owners with $175.
Frederick, Md (KM) A property tax credit is being proposed for Frederick County homeowners. During the County Executive's public information briefing on Tuesday, Council Vice President Michael Blue said he will introduce a resolution providing for a one-time credit for homeowners whose property is valued at $328, 512 or less.
"If my resolution passes, homes valued up to the county's median assessed value of $328, 512 will receive a one-time rebate of $175," says Blue.
The tax credit would use about $7.5-million of the county's fund balance. "When I learned that the revenues were higher than expected, one of my top priorities was to make sure that some of the money found its way back to the taxpayers," Blue says. "It's their hard earned money to begin with so I thought they would deserve to have the money put back into our local economy."
During the pandemic, Blue said the county provided assistance to businesses and renters. But it should also help homeowners who are struggling to pay their mortgages. "Rental assistance is important, and more than 1300 rent payments have been made to support local renters," he says. "But many homeowners need assistance as well."
In the past, there have been proposals to help homeowners by lowering the county's property tax rate to the constant yield, which would bring in the same amount of revenue as the county collected the previous year. But Blue says this tax credit is much better. "If Frederick County dropped the property tax rate to the constant yield, it would mean an average homeowner would save about $88 a year," he says. "The tax credit I'm proposing is twice that amount of the constant yield. It is a better overall value, and more meaningful because it targets those property taxpayers who need it the most."
Blue says, if his resolution passes, it would also cover a large number of homeowners in Frederick County. "By targeting homes assessed at $328, 512 or less, we will be helping approximately half of the homeowners in Frederick County," he says.
The resolution is expected to be introduced to the County Council next week.
By Kevin McManus