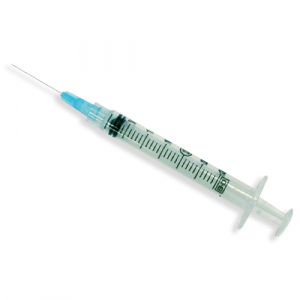 It's only for those who've received their second dose of the Pfizer vaccine.
Frederick, Md (KM) COVID-19 booster shots are available in Frederick County. Spokeswoman Rissah Watkins with the local Health Department says US Food and Drug Administration, and the Centers for Disease Control and Prevention have endorsed the use of the Pfizer vaccine for booster shots.
"We were ready because we knew this day was probably coming at some point," says Watkins. "So the decision was made that as soon we got the word down from CDC , and it was all approved, that we would be able to accommodate this as soon as possible."
The boosters are available for certain individuals who've received their second dose of the Pfizer vaccine. These persons must also 65 years of age and older, and all residents of long term care facilities. The vaccine is also for persons 18 to 64 with underlying medical conditions, and who are at increased risk of contracting COVID because of their workplace or institutional setting.
"Individuals who received Moderna or Johnson and Johnson vaccine are not currently eligible to receive a booster," says Watkins. "FDA and CDC are still working on looking at the research and will be providing guidance on the issue. And we will share updates for those groups of people as soon as we have them."
The Health Department says there is an adequate supply of the vaccines. "Vaccine is readily available in the community right now. You can check your local pharmacy, urgent care centers. You can always check with your health care provider. This is a great time to check and get your COVID vaccine and your flu vaccine," says Watkins.
She says the Health Department will be offering the booster shots at its vaccination clinic at 800 Oak Street. "You do not need to go back to the same vaccination clinic where you received your first and second doses in order to get the boosters," Watkins says.
For information on scheduling appointments at local clinics, you can all 1-855-MDGoVax or 1-855-534-6829, or 301-600-7900.
"It's always best to scheduled an appointment to make sure that you are guaranteed a spot," says Watkins. "But we accommodate as many walk-ins as we can."
By Kevin McManus