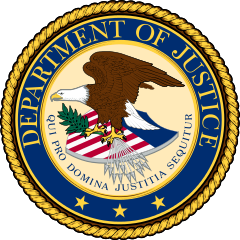 Federal officials say he fraudulently obtained PPP funds.
Baltimore, Md (KM) A Hagerstown man has been charged with making false statements and bank fraud to obtain money from the Payroll Protection Program. A criminal complaint has been filed against Jeffrey Breaden. 47. .
The criminal complaint, which is similar to a grand jury indictment, was signed on September 23rd, 2020, and unsealed upon Breadon's arrest on September 23rd, 2021.
Prosecutors say Breaden's company, B&D Consulting, applied for $734,600 on May 1st, 2020 through the Payroll Protection Program which was developed to keep individuals from losing their jobs during the COVID-19 pandemic. In documents he filed, Breaden claimed the money was needed to pay business expenses, mostly employee salaries. However, federal officials say, Breaden's company had no employees, nor reported paying any wages to any employees, according to the Maryland Department of Labor.
Breaden deposited the money he received under the Payroll Protection Program in his company's bank account on May 18th, 2020, according to a news release from the US Attorney's Office. That same day, the $734,600 was transferred to a different account.
He also is alleged to have taken $600,000 of that amount to purchase stocks in a number of publicly-traded companies, including one that produced a COVID-19 vaccine, which is not an approved use of Payroll Protection Program funds. .
In February, 2021, according to federal prosecutors, Breaden applied for a second loan of $734,600 under the Payroll Protection Program. He attached a fraudulent bank statement for R&D Consulting which said in March, 2020, he was paying salaries to 19 individuals.. But records show no deposits or withdrawals were made from that account in March, 2020.
During a initial appearance in US District Court on Friday, Breaden was ordered released pending his trial.
If he's convicted, federal officials say Breaden could receive up to 30 years in prison for each of these charges. Actual sentences for federal crimes is usually less than the maximum penalty.
The US Attorney's Office says a criminal complaint is not a finding of guilt, and all defendants are innocent until proven guilty.
By Kevin McManus