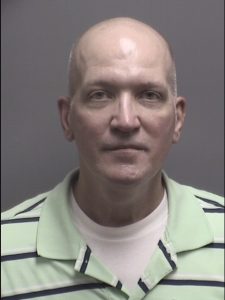 They socialized the night before.
Frederick, Md (NS) On Thursday afternoon in Frederick County Circuit Court, a jury found 54-year-old Clifford Edward Barnett of Hagerstown guilty of 2nd Degree Rape, 3rd degree sex offense, and 4th degree sex offense.
At 7:53 a.m. on September 30th, 2019, Frederick Police Officers were dispatched to a home on the 600 block of Taney Avenue in Frederick for the report of a rape. Detectives learned that the victim and the defendant had visited several downtown Frederick bars together with a third person. The three then drove to the victim's house and socialized until 3 a.m. The victim made beds for the defendant and the third individual to sleep in and then went to bed in her bedroom on another floor of the residence.
In the early morning hours of September 30th, the victim was awakened to find the defendant in her bed sexually assaulting her. She immediately jumped up and began screaming and the defendant ran out of the residence.
The State requested that Barnett's $25,000 unsecured bond be revoked after this conviction, but Judge William R. Nicklas Jr. ruled that Barnett could remain on bond until sentencing. The sentencing date has not yet been announced.