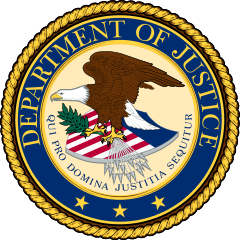 He pleaded guilty to transporting women to engage in prostitution.
Baltimore, Md (KM) A Baltimore businessman and a former owner of Mountain Manor Treatment Center is going to prison. In US District Court in Baltimore on Monday, Charles "Chuck" Nabit, 66, was sentenced to 18 months incarceration for transporting of an individual for prostitution. The judge also put him on three-years of supervised release after he gets out of prison.
Acting US Attorney for Maryland Jonathan Lenzner says Nabit transported several women who were struggling with drug addictions to other locations to have sex. "Mr. Nabit took full advantage of women who were in the commercial sex industry in a way that they were very vulnerable not only due to the trade, but their addictions to narcotics," says Lenzner.
Nabit had homes in Bethany Beach, Delaware, and Deerfield Beach, Florida. He is the owner of Westport Group LLC, and previously owned Mountain Manor Treatment Center, a comprehensive drug treatment facility.
According to his plea agreement, Nabit regularly paid for commercial sex between 2017 until his arrest on June 10th, 2020. He made 52 payments through Cash App to a man who has been charged with sex trafficking. Federal official say there were seven victims.
Nabit also admitted to transporting his victims from his office in Baltimore for sex either in his vehicle or using a rideshare service. .
Lenzner says Nabit knew these women were struggling with addiction problems. "And even in some cases providing provided with illegal narcotics himself, including after one of the victims overdosed from drugs," he says.
One of his victims died from an overdose.
"He was someone who had great wealth and means," ;says Lenzner. "And rather use that wealth and means, including his prior ownership of a treatment center and all the knowledge that he had in how to treat people, he instead used this wealth to take advantage of these women who needed help."
As part of his sentence, Nabit was ordered to pay a fine of $55,000, and special restitution of $5100
Lenzner said this was a very sad case of exploitation, but some good has come out of it. "I think there's a positive side which is that the message has been sent to the community and to victims that law enforcement takes these allegations seriously," he says.
By Kevin McManus