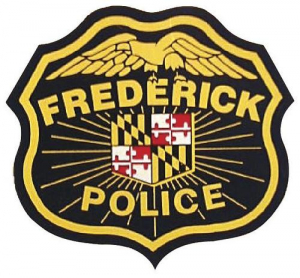 Police say the pursuit ended in Baker Park.
Frederick, Md (KM) A Frederick man has been arrested following a foot chase Tuesday night. Brett Frase, 21, is charged with violating a protective order, malicious destruction of property and resisting and interfering with an arrest.
Police say an officer on patrol noticed Frase sitting with a girl, and knew there was a protective order requiring Frase to stay away from that child. He ran when he saw officers.
Authorities say Frase entered a house in the 200 block of West Patrick Street. Police also entered and located him in an upstairs bedroom. Frase punched out a window in a hallway and jumped out.
The suspect was later seen on Abrecht Place toward Carroll Parkway. He went into the water near Carroll Parkway.
Frase ended up in the grass near the Baker Park Clock Tower.
The suspect suffered a cut to his right leg from a fence, and one officer sustained a minor injury during the incident.
By Kevin McManus