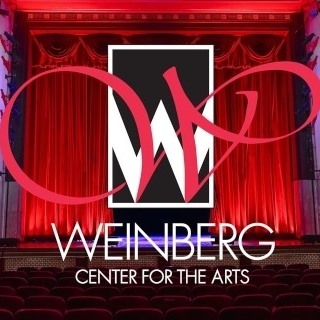 It's being funded by the Intermission Project.
Frederick, Md (KM) Frontline workers can get free tickets for shows during the 2021–2022 season at the Weinberg Center for the Performing Arts. Manager of Development, Rebecca O'Leary, says the funds for this program comes from the Intermission Project.
"The funds from the Intermission Project were sourced from our members, our patrons, our corporate sponsors during May of 2020," she says. "We did a campaign to raise funds from this program. There's a little over $3,000 in the fund currently."
O'Leary says this fund will provide free tickets to Weinberg events for frontline essential workers "who had jobs they couldn't do at home during the pandemic."
Frontline workers are defined as medical personnel such as doctors and nurses; retail store employees who meet with the public; postal carriers; and first responders such as police officers and medics. Regarding first responders, "the CDC classifies them as frontline workers and that's the kind of the baseline that we're off of," says O'Leary.
Anyone who wants more information on free tickets for frontline workers should contact Jef Cliber, Box Office Manager, at 301-600-2878, or by e-mail to [email protected]
The Weinberg already offers free tickets for veterans and their families, and children facing catastrophic illness and their families.
Anyone attending a Weinberg performance must present a photo ID and prove they meet the CDC definition of being fully vaccinated at the time of entry, or proof of a negative COVID-19 test within the last 72-hours on the day of the performance. Children are two are exempt, but kids age two to 12 must wear a mask.
By Kevin McManus