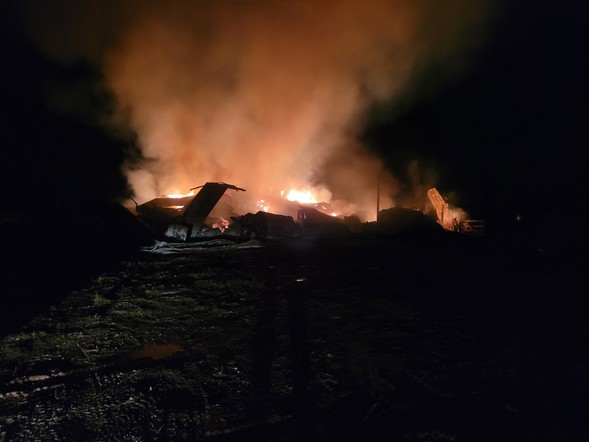 Damage estimates total more than $100,000.
Union Bridge, Md (KM) Fire destroyed a barn in Carroll County early Wednesday morning.
The Maryland State Fire Marshal's Office says just after 1:00 AM, fire fighters were dispatched to the 1100 block of Clear View Road in Union Bridge, and saw a 100-foot by 60-foot, one-story barn on fire. They spent two hours bringing the flames under control. There were no injuries.
Damage estimates total $110,000: $75,000 to the structure, and $35,000 to the contents.
The cause and origin of the fire remain under investigation.
The fire was discovered by a neighbor.
By Kevin McManus