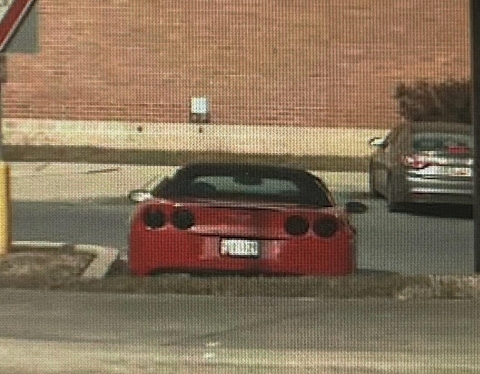 Local police are looking for a murder suspect who is believed to be armed and dangerous.
Update: Burnham was arrested in Davis, West Virginia Friday morning, accoording a news release.
Burnham was spotted around 9 a.m. on the side of a road in Davis, W.V., with the 2007 red Corvette he stole from his brother's home after the murder. West Virginia state police took him into custody without incident and located a gun inside the vehicle. It is unclear why Burnham had pulled off the roadway.
Ellicott City, Md. (NS) Howard County Police are asking for the public's help in locating a suspect believed to be involved in a double homicide in Ellicott City.
46 year old Jeffrey Allen Burnham, of Cumberland, is wanted in the shooting death of two family members. Burnham drove to the area after committing a in Allegany County on Wednesday night and stealing the victim's car.
Police believe that all three victims were known to the suspect and were targeted.
He is believed to be currently driving a red Chevrolet Corvette with Maryland license plate 8BX5121.
He is described as a white male, 5-foot-3, 170 pounds with brown hair. Howard County Police urge anyone who sees the suspect or vehicle to call 911.