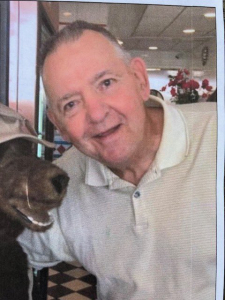 Anthony 'Tony' Walker's body was found in a creek bed.
A missing Jefferson man was found dead Thursday evening. The Frederick County Sheriff's Office says Anthony "Tony" Joseph Walker, 79, was located in a creek bed. by a man walking on his property, says Spokesman Todd Wivell.
"This is an especially sad time for the Walker family, the Jefferson community and all Frederick County Residents," said Sheriff Chuck Jenkins, in a statement. "Our deepest sympathies go out to Tony's family, friends, and neighbors, and please know that the Frederick County Sheriff's Office will be here to support you however we can."
Wivell says Walker's body will be taken to the State Medical Examiner's Office for a full autopsy.
Deputies on Wednesday, October 6th, received a call for service at around 9:20 AM of a missing person from the 3800 block of Bedford Drive in Jefferson. Deputies responded and found some home camera footage of Walker leaving his home at around 1:40 AM on Wednesday. They were told Walker had dementia and was hard of hearing.
A search took place on Wednesday and Thursday which included agencies from Frederick, Carroll and Montgomery Counties in Maryland, Loudon County, Virginia, Maryland State Police, Berkeley Springs and Berkeley County in West Virginia, Homeland Security Investigations, US Customs and Border Protection, Chesapeake Search Dogs and about 200 civilian volunteers.
Wivell says all those who were involved in the search for Tony Walker were optimistic they would find him and return him home safely.
This incident is under investigation by the Frederick County Sheriff's Office Criminal Investigations Section.
By Kevin McManus