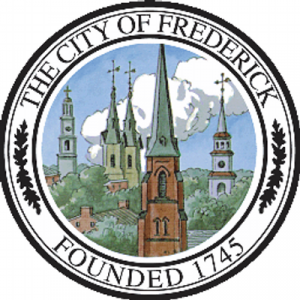 It outlines a procedures for filing and hearing harassment complaints.
Frederick, Md (KM) In a unanimous vote last week, the Frederick Board of Aldermen adopted an amendment to its ethics ordinance which makes it a violation for elected officials to engage in harassment. The panel also approved a resolution which provides a means to file a harassment complaint against elected officials, and for the Ethics Commission to conduct hearings and make recommendations.
"This ordinance adds a new subsection which prohibits harassment by elected officials," said Rachel Nessen, Assistant City Attorney.
The resolution defines harassment, specifically sexual harassment, and outlines the procedures for filing a complaint, and the subsequent investigation. The policy will be administered by the Director of Human Resources who may appoint an outside investigator to look into complaints. The investigator will submit a final report which will be presented to the Ethics Commission for potential enforcement. Nessen says the Commission could "dismiss the complaint or hold a hearing. At the conclusion of which, they would have an opportunity to impose certain penalties, including but not limited to referring the elected official to mandatory counseling or issuing an official reprimand,": says Nessen.
Alderman Ben MacShane says the ordinance and resolution sends a message to men in the community "that any longstanding era of your harassing behavior being ignored or accepted or granted a role in this community that that era is over," he said.
And Alderman MacShane continued:. "To the women in this community who have endured sexual harassment from an elected official: that was wrong, and I apologize to you for that happening," he said. "This city failed you. This community failed you."
These changes follow allegations of sexual harassment earlier this year against Alderman Roger Wilson. An investigation by an outside law firm concluded that Alderman Wilson's actions did not constitute sexual harassment as defined by state and federal law. Wilson said this report cleared him.
The report also looked at Alderman MacShane's actions in making these allegations public on social media. It concluded that his 1st-amendment rights protected his actions.
By Kevin McManus